Unique automated module on PicsForDesign: promotions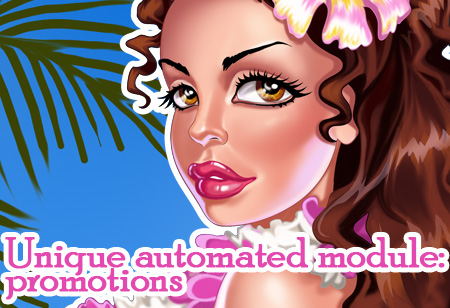 The best part is that you do not need to e-mail us or the artist/scrap kit designer: you can do it all yourself in less than a minute.
Another great thing is that your promo bonuses do not expire: you can download them whenever you like, as long as the artist is still selling at the store and has any items available to choose from.
We also made sure you are protected against duplicates! If you happen to download any images that you previously purchased, the number of downloads available will not change, you will still have that bonus download available!
Here is what you do when you purchased the required amount of tubes or kits:
1) Go to your account GIFTS - Available Gifts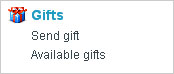 2) You will see the name(s) of the artist(s) or kit designer(s) you have bonuses from. Click on the name of the artist or scrap kit designer.

3) You will be taken to a new page where all kits by that artist or scrap kit designer are displayed. Each one of them is marked "Promo download"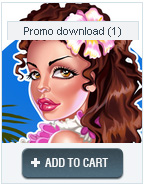 4) Click on the grey Promo Download link and then click on the blue Promo download link again, when a new page opens with that tube or kit. The download will start immediately.

5) In future, you can always find that promo bonus in your Purchase History, just like any other tubes or kit you purchased.